THREE STARS!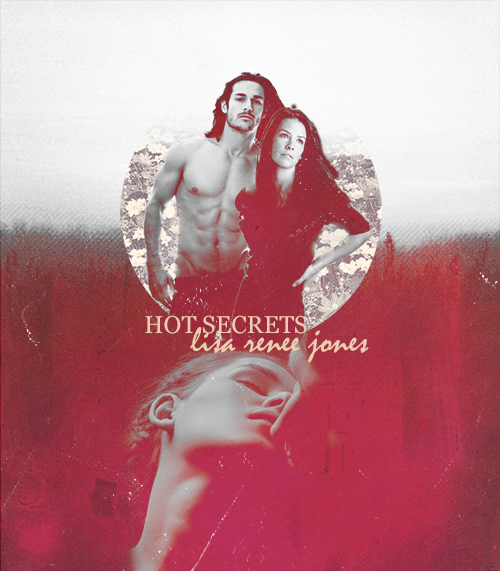 If you're looking for a quick and easy read with a little bit of everything in it, then Hot Secrets is just the right book for you. Former FBI agent, Royce Walker, has been asked by Senator Reynolds to look into a few matters concerning his daughter, the ever proper Lauren Reynolds, Assistant DA. Upon meeting, there is an instant connection between the two which leads to an intended one night stand. However, the presence of danger in Lauren's life has Royce pushing to be more than just a one night stand. With things quickly spiralling downhill, Lauren quickly learns to trust Royce with her life, but can she learn to trust him with her heart?
I liked reading this book. Its very fast paced, the action keeping things from dragging on. Royce and Lauren are great characters, Royce more so than Lauren for me. He's everything you want in a guy, hot, protective, possessive, supportive and quite open, which was a nice change from other alpha males who never share anything with their woman. Lauren was a bit frustrating at times, though due to the fast pace, you didn't really have time to dwell on it. I simply got annoyed and then got over it.
I enjoyed the secondary characters, the most stand out for me was Blake Walker. I absolutely loved his frankness and his backstory was heart breaking. To me, he was the star of the book, he says things as it is and doesn't pull his punches.
"He's been a wreck, worried you would hate him, worried about protecting you. And that woman on the machine was nothing to him, Lauren. Nothing. You are...You need to be with him, so you two can try and work this out."
That right there just absolutely works for me.

So why not five stars? As I mentioned before, this book is really fast paced. I think I would have been really engrossed in this book if it was a bit longer and took the time to develop the story well, to allow for a greater connection with the characters. As it was, while I enjoyed the characters, I wasn't emotionally invested in the story and could only drum up a bit of warmth for the story as a whole.
There were some other tidbits such as formatting errors and spelling mistakes but I'm contributing it to the fact that I received this copy off of NetGalley.